Wood Purim Noisemaker
Purim Gragger made from wood. Obliterate the evil Hamman's name during the reading of Esther. 5.5 inches | 15 cm
Item # : TG088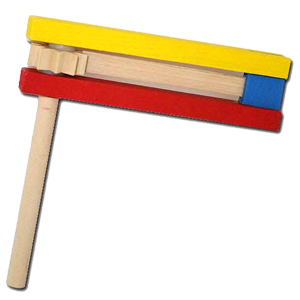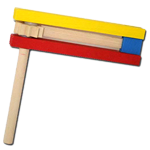 Stock Review
Size:Large - Out Of Stock
Size:Small - Out Of Stock
Wood Purim Noisemaker

Wooden noise maker for Purim. Also known as a grogger in Yiddish or Ra'ashan in Hebrew.

It is customary to make noise when reading out Haman's name during the recitation of the Book of Esther on Purim. The intention is fill the commandment of wiping out the name of Amalek, enemy of the Jews.
Review this product
Please log into your account to Add Your Comment.