Jerusalem Picture Card Game
Picture Card Game. Jerusalem. 40 cards.
Item # : TG0802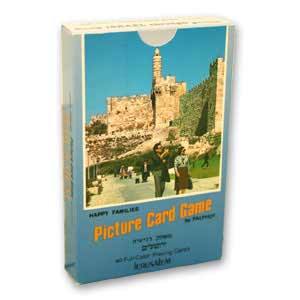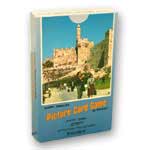 Stock Review
Jerusalem Picture Card Game

40 Playing Cards for a matching game with photographs of Jerusalem.


Rules of the game:
Shuffle the cards and deal four to each player. Place the remaining cards face down on the table as a "pool". Each player examines his cards and arranges them according to series, discarding any complete series.

The aim of each player is to collect all four cards of as many series as possible. (Similar to "Go Fish").
Review this product
Please log into your account to Add Your Comment.