Ancient Galilee Boat (Jesus Boat) Carved Wooden Model
Ancient Galilee Boat (Jesus Boat) Carved Wooden Model. 9 inches / 23 cm
Item # : TG057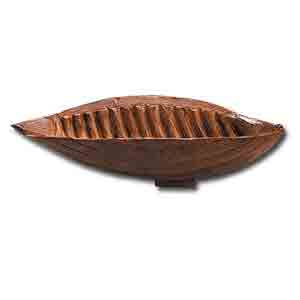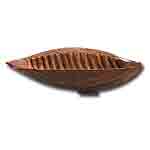 Stock Review
Ancient Galilee Boat (Jesus Boat) Carved Model

Carved wooden model of the 1st Century Boat also known as the "Jesus Boat".

Length: 9 inches (23 cm)


In 1986 the Galilee Boat was discovered in Kibbutz Ginosar when a severe drought resulted in lowering of the waters of the Sea of Galilee. The boat is firmly dated to the first century and it is suggested that this is the type of boat which had been in use among Jesus' Disciples, as well as by the Jews during their Migdal nautical battle against the Romans in 67 CE.

Today the Ancient Galilee Boat is proudly displayed at the Yigal Alon Centre in Kibbutz Ginosar and is widely known by the name The Jesus Boat.
Review this product
Please log into your account to Add Your Comment.