Aleph-Bet Coloring Book
Coloring Book. Aleph-Bet.
Item # : ST001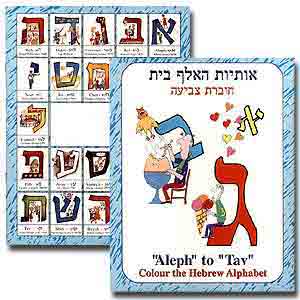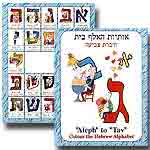 Stock Review
Sizes:One Size - Out Of Stock
Aleph-Bet Coloring Book

Aleph to Tav - Color the alphabet.

Such a fun way to learn all the Hebrew letters!

Each page features one letter of the Aleph-Bet and has a corresponding illustration for kids to color. The pages also includes the name for each letter written in transliterated English and the word for the image to color written in Hebrew and transliterated English.

Kids will be reciting the Aleph-Bet in no time.
Review this product
Please log into your account to Add Your Comment.