The Keys to the Kingdom (Audio CD)
CD The Keys to the Kingdom - 11 tracks of songs in English and Hebrew by Jonathan Settel, Chuck King and more...
Item # : CD034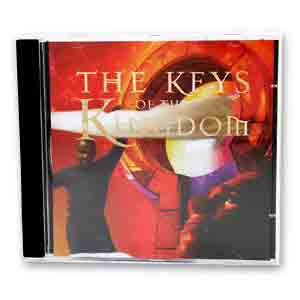 Stock Review
Language:English & Hebrew - Out Of Stock
CD The Keys of the Kingdom

Songs in English and Hebrew preformed by well-known Messianic artists.

1. Adonai - Chuck King
2. Jerusalem - Dorothy Bedford
3. When the Saints Go To Worship - Nancy Shuffle
4. Mah Yedidot - Kaitlyn King
5. They That So In Tears (Psalm 126) - Chuck King
6. The Presence Of The Lord Is Here - Dorothy Bedford
7. Alo Na'Ale - Kaitlyn King
8. Humble King - Tim Bakker & Sarah Timonen
9. O The Deep Deep Love Of Jesus - Elizabeth Muren & Gilmar DeSouza
10. God Is Here - Chloe Osborne
11. Sh'm a - Jonathan Settle


Review this product
Please log into your account to Add Your Comment.