Awake O Israel (Audio CD)
Awake O Israel CD - 11 tracks of songs sung in English and Hebrew by Elana Watson
Item # : CD010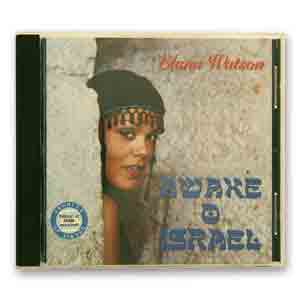 Stock Review
Language:English & Hebrew - Out Of Stock
Awake O Israel - Elana Watson

Eleven songs sung in Hebrew and English by Elana Watson featuring her own unique style of Messianic music.

1. Awake O Israel
2. Hafachta Misp´di ( Mourning to Joy)
3. It Shall Flow
4. Ronu Ronu (Rejoice, Rejoice)
5. Erev shel Shoshanim
6. Mood Swing
7. Ha-Hallelujah
8. Touch Me With Your Sceptre Lord
9. This Is The Generation
10. Is the Night
11. Ani Ma´amina.

Songs in Hebrew and English.
Review this product
Please log into your account to Add Your Comment.