CD Songs from Isaiah
Songs from Isaiah CD - 12 tracks of songs in English and Hebrew
Item # : CD001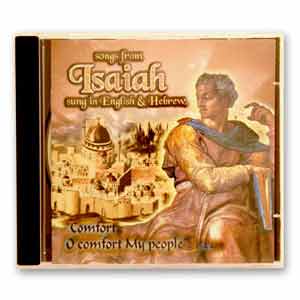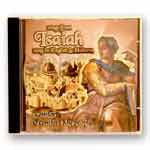 Stock Review
CD Songs from Isaiah

Preformed in English and Hebrew by Jonathan Settle, Elana Watson, Elisheva Shomron, David Loden, Eitan Masuri, Voices of Israel Singers, and others.

1. Song for Zion
2. And the Redeemed Of the Lord
3. How Lovely the Mountains
4. Awake O Israel
5. Lo Yisa Goy El Goy Cherev (Nation Shall Not Fight Nation)
6. Nachamu Ami (Comfort My People)
7. Look Upon the City
8. Sisu Et Yerushalryim (Rejoice in Jerusalem)
9. The Shepherd
10. Kumi Uri (Arise and Shine)
11. Cry Out and Shout
12. In the Land of Galilee!
Review this product
Please log into your account to Add Your Comment.