CD Song of Songs (Audio CD)
Song of Songs - 18 tracks of the Song of Songs in Hebrew and English.
Item # : CD002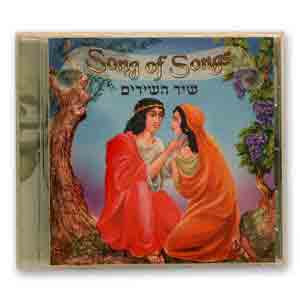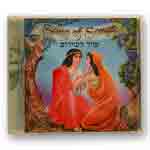 Stock Review
Language:English & Hebrew - Out Of Stock
CD Song of Songs
From the Biblical love poem Song of Songs preformed in Hebrew and English by Jonathan Settle, Elana Watson, Elisheva Shomron, Avner & Rachel Boskey and more.

1. Dodi Li (My Beloved is Mine)
2. Behold you ar Fair
3. Shir Ha'shirim Be'sha'ashu'im (A Playful Song of Songs)
4. Megadim Delicacies
5. Let Him Kiss Me
6. Shecharchoret (Morenica)
7. Ke' Tapu'ach (As an Apple)
8. A Fountain of Gardens
9. El Ginat Egoz (To the Nut)
10. Erev Shel Shoshanim (An Evening of Roses)
11. In My Bed at Night
12. Hinach Yafa Ra'ayati (Behold You are Beautiful my Love)
13. Tapu'ach Chinani (Graceful Apple)
14. Livavtani (You have stolen my Heart)
15. You have Ravished my Heart
16. Echezu Lanu Shu'alim (Little Foxes)
17. Hinach yafa Ra'ayati (Your are Fair my Love)
18. Machrozet Aviv (Spring Medley): Ki hine Ha'Stav Avar (Behold the Winter is Past) - To the Nut Grove - Flowers Appear on the Earth

Review this product
Please log into your account to Add Your Comment.