Jewish Israeli Holiday Songs (Audio CD)
CD Jewish Israeli Holiday Songs - 37 tracks of Jewish Holiday songs sung in Hebrew from Rosh HaShannah, Channukah, Passover and six other holidays and Shabbat.
Item # : CD044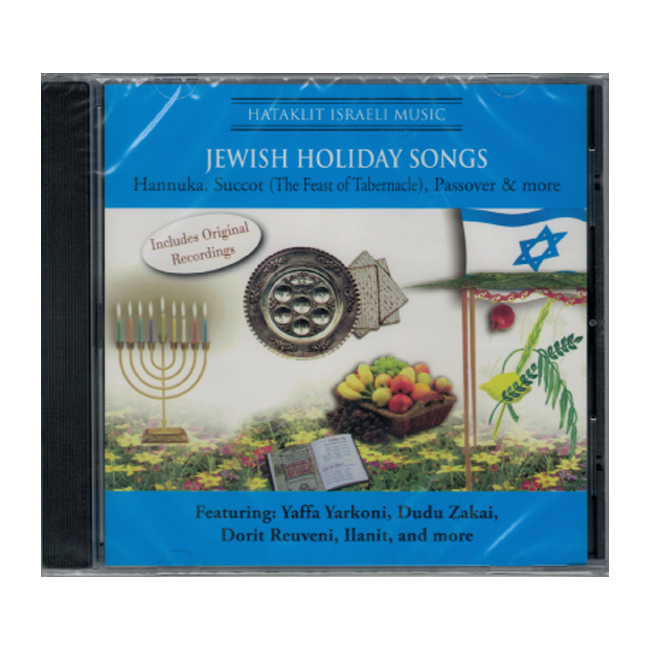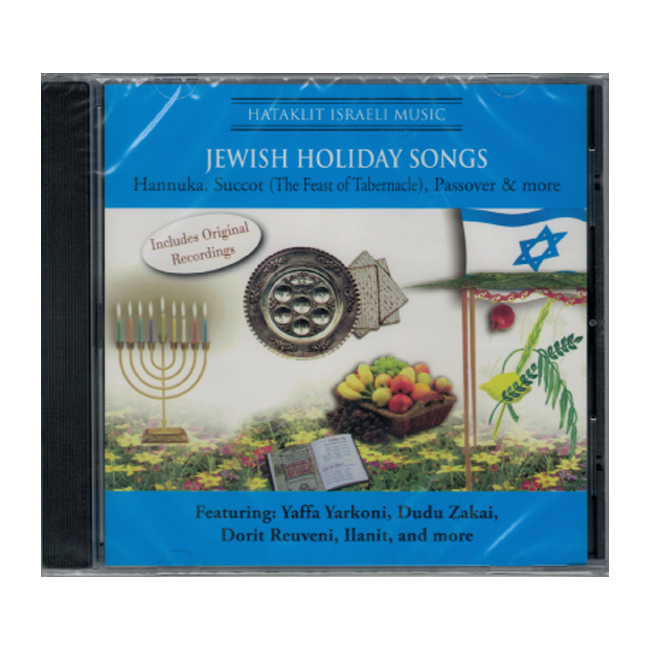 Stock Review
Language:Hebrew - In Stock
CD Jewish Israeli Holiday Songs
37 tracks of songs in all! All songs are in Hebrew.

Shirei Shabbat (Sabbath Songs)
1. Halleluya
2. Lecha Dodi
3. Hayom yom shishi
4. Shalom Aleichem
5. Shabbat Shalom

Rosh Hashannah (New Year)
6. Shanah Tova
7. HaKayitz Avar
8. Chag Li

Succot (Feast of Tabernacles)
9. Succot
10. Lasuccah Sheli
11. Succati
12. Sisu Vesimchu
13. Ein Adir.

Feast of Channuka (Festival of Lights)
14. Bracha al Hanerot
15. Maoz Tzur
16. For Chanuka
17. Yamei HaChanukah
18.Chag HaChanukah
19. Ner Li
20. Sevivon Sov Sov Sov

Also includes songs from Tu BiShevat, Purim, Pesach (Passover), Lag b'Omer, and Shevuot (Festival of weeks).
Review this product
Please log into your account to Add Your Comment.