The Door Where it Began
The Door Where it Began by By Raymond Robert Fischer. A Biblical historical novel of Yeshua, Israel and the Early Church. 356 pages. Soft Cover.
Item # : BK036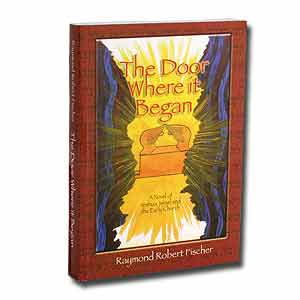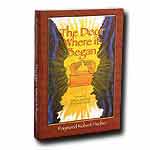 Stock Review
Language:English - Out Of Stock
The Door Where it Began
A Novel of Yeshua, Israel and the Early Church

Raymond Robert Fischer

In his highly edifying and greatly entertaining fifth book, The Door Where it Began, the first written as an biblical historical novel, Bob Fischer explores and thoroughly documents the considerable Scriptural, historical and archeological evidence (both documented and anecdotal) that strongly supports his meticulously researched hypothesis:

There was a Gentile Christian Church, first at Hippos, and then throughout the widespread region of the Decapolis at least twenty years before the Apostle Paul was converted on the road to Damascus.
This formerly pagan populated church began immediately after Yeshua fed and healed many of 4,000 mostly gentiles at Tel Hadar on the eastern shore of the Sea of Galilee. (Mark 8:1-10).
These first Gentile Christians were most likely taught the Torah and Jewish traditional rooting of their new faith by Jewish believers who lived in nearby Kursi and in other then local Yeshua believing Jewish communities.
It is likely that there was a high level of blessed unity between the two groups, the Jewish believers in the Western Galilee and beyond and the Gentile Christian believers in the Decapolis and eastward.
There is enormous significance in this! If this pre-Pauline Church hypothesis can be proven, then Church history, as it has been known for two millennia, has perforce been remarkably re-written. The Gentile Christian Church would thus be shown to have its origin in the Decapolis of Israel, not in Rome!
Bob Fischer and his wife, Donna, have lived in Tiberias, Israel since they made Aliyah in 1992. Bob is a Messianic Jew; Donna is married into the covenant. Bob is a graduate of the University of Rochester, BA (1956) and Faith Seminary (MA, 1994, LHD, 2003). Bob is the author of three scholarly books: "The Messianic Seal of the Jerusalem Church", "The Children of God", "Full Circle" and an accredited DVD course, all of which are widely used as texts to teach the Jewish Roots of Christianity at seminary, bible college, church, and home levels. The Door Where it Began is his first novel. As an adjunct professor, Bob periodically teaches a course on Jewish Original of Christianity at Faith Seminary.

Bob and Donna are greatly blessed with three daughters: Robin, Cindy and Julie. They have been even further blessed with four grandchildren: Michele, Paul, Daniel and Adam.

Soft Cover

English

Pages: 356
Review this product
Please log into your account to Add Your Comment.