Cook in Israel: Home Cooking Inspiration with Orly Ziv
Cook in Israel: Home Cooking Inspiration with Orly Ziv
Item # : BK181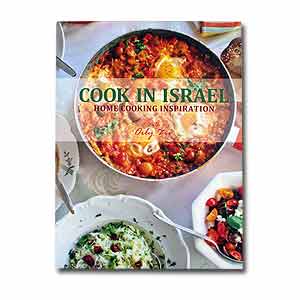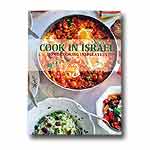 Stock Review
Language:English - In Stock
Cook in Israel: Home Cooking Inspiration with Orly Ziv
Orly is an amazing cook and, as a dietician, her food is naturally healthy and balanced. All 100 recipes are exteremly accessible and are traditional Jewish recipes, but like they've never been seen before. They represent the cultural heritage of all the inhabitants of Israel, who have come from around the world. There are recipes inspired by Orly's own Greek-Jewish heritage, but from all over the Jewish Middle Eastern world representing Bukharan, Iraqi, Turkish and Moroccan heritages.
The 100 kosher recipes are accompanied by beautiful color photographs and many step-by-step illustrations. This cookbook shows that kosher, healthy and delicious home cooking doesn't need to be time consuming or complicated.
Review this product
Please log into your account to Add Your Comment.