Content Guia de Conversacion, Espanol-Hebreo
Content Guia de Conversacion, Espanol-Hebreo (Hebrew-Spanish Conversational Guide)
Item # : BK139S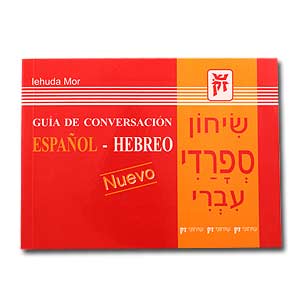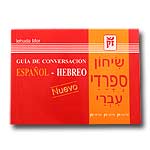 Stock Review
Guía de Conversación en hebreo-español
Compilado por Lehuda Mor
Una guía fácil de usar frases comunes hebreos, frases y palabras. Esta guía de referencia compacta, rápida es el compañero perfecto para un turista, pilgram o estudiante que visita Israel. Usted encontrará este pequeño libro a la mano proporciona conversación básica en todas las áreas de la vida cotidiana.
Esta incluye:
Aproximadamente 3.000 frases útiles, frases y palabras
Hebreo con vocales más transliteración Español
guía de la pronunciación
Fácil de utilizar
Hebrew-Spanish Conversational Guide
Compiled by Lehuda Mor
An easy to use guide to common Hebrew phrases, sentences and words. This compact, quick reference guide is the perfect companion for a tourist, pilgram or student visiting Israel. You will find this handy little book provides basic conversation in all areas of daily life.
Guide features:
Approximately 3,000 useful phrases, sentences and words
Hebrew with vowels plus Spanish transliteration
Pronunciation guide
User-friendly
Review this product
Please log into your account to Add Your Comment.