The Haggadah - Hebrew/English
The Haggadah. The Guide to the Passover Seder. Illustrated. Hebrew/English. Soft Cover.
Item # : BB039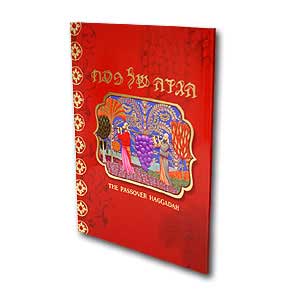 Stock Review
Cover:Soft Cover Language:English and Hebrew - Out Of Stock
The Passover Haggadah

This book is the guide to the entire Passover Seder.

Passover commemorates the Israelite's escape from slavery in Egypt as told in Exodus. On the first night of Passover, families gather to celebrate with a traditional meal called the Seder. Seder means "order" in Hebrew referring to the specific organization of the traditional meal which is written in a special text called the Haggadah. The Haggadah tells the Exodus story and how we eat, drink, and make the Blessings throughout the meal.

Illustrated.

Hebrew/English

Soft Cover

Pages: 64

Review this product
Please log into your account to Add Your Comment.