Psalms - Hebrew/English or Hebrew/Spanish
The Complete Psalms. Mini-book. English or Spanish. Hard cover.
Item # : BB011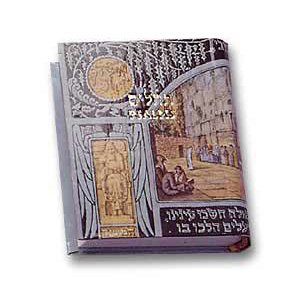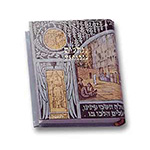 Stock Review
Cover: Language:English - In Stock
Cover: Language:Spanish - In Stock
Language:German - In Stock
Cover: Language:Japanese/Hebrew - In Stock
Psalms

The complete Psalms in the mini book.

Available in two languages:

Hebrew / English
Hebrew / Spanish


Hard Cover. Cover will vary in design.

Size: 2 ½ x 3 inches

The Book of Psalms consists of 150 psalms, each of which constitutes a religious song, though one or two are atypically long and may constitute a set of related chants. For many, the Book of Psalms comprises some of the most beautiful words of the Bible.

Pages: 576


Review this product
Please log into your account to Add Your Comment.