Seven Species Notepad by Artist Yair Emanuel.
Seven Species Notepads. By Artist Yair Emanuel.
Item # : ST0032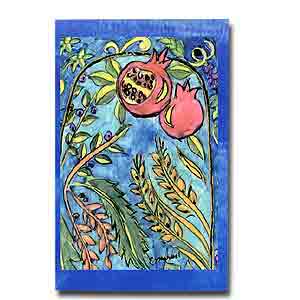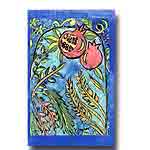 Stock Review
Sizes:Small - In Stock
Sizes:Large - In Stock
Yair Emanuel's Seven Species Notepads



Decorated notepad created by the famous Israeli artist Yair Emanuel. Designs depict the Seven Species of the Holy Land on its cover.

The notepad paper is lined for easy writing. Excellent for keeping in your purse or next to the telephone for messages.

Small - 3 x 4.5 inches / 19 x 11.5 cm
Large - 4.75 x 6.75 inches / 12 x 17 cm


Yair Emanuel's designs are a mixture of traditional Jewish symbols with modern, oriental art. The vibrant and brilliant colors portray his chosen themes in perfect harmony typical for his unique style.
Review this product
Please log into your account to Add Your Comment.