Textured Sterling Silver Grafted In Pendant
The classic Messianic symbol, the Grafted In, beautifully presented with graceful surface texture. Made from quality sterling silver. Height: 1 1/2 inches | 3.5 cm
Item # : NJ035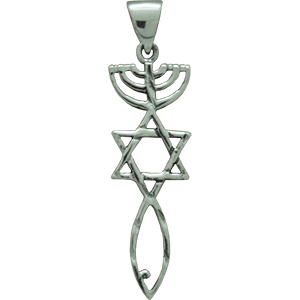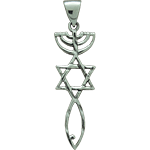 Stock Review
Textured Sterling Silver Grafted In Pendant

A lovely simple Grafted In pendant with a lightly textured surface for a little flair. The Messianic symbol the Grafted In is becoming one of the most beloved symbols of Messianic Believers the world over. The Grafted In is three symbols in one "grafted" together: the menorah, the Star of David, and the Jesus Fish.

This pendant is sterling silver.

Height: 1 1/2 inches | 3.5 cm
Review this product
Please log into your account to Add Your Comment.