Gold Filled Messianic Pendant with Zircons
Messianic Pendant, Gold Filled with Zircons
Item # : PN405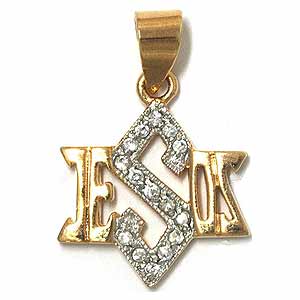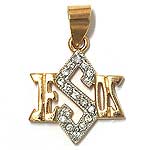 Stock Review
Size:One Size Top Color:Gold - Out Of Stock
Gold Filled Messianic Pendant with Zircons
By Israeli jewelry designer Marina
The Star of David is a simple and elegant symbol of the Jewish faith. Using the letters in "Jesus" to form the shape of the Star of David creates this stylish Messianic pendant. This unusual style could be worn by a woman or a man to show their belief in the Hebraic roots of their faith.
This Star of David shaped Messianic Pendant is gold filled with Zircons set in the "s" of "Jesus" which forms the tallest points of the Star.
Height: ¾ inches / 2 cm
Review this product
Please log into your account to Add Your Comment.