Intertwined Star of David White Opal Pendant
Sterling silver white opal Star of David pendant. This pendant features a silver Star of David pendant, inlaid with Created White Green Fire Opal. Size : 1 inch |  2.5 cm 
Item # : PN247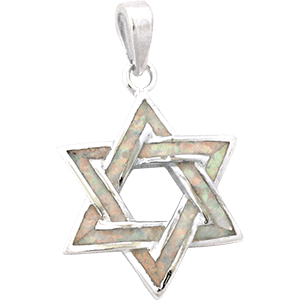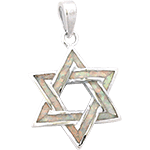 Stock Review
Material Color:Silver Stone Color:White - In Stock
Intertwined Star of David Opal Pendant. The double triangle of the Star of David symbolizes the connection of both the inner and external dimensions of G‑d, Torah and Israel.
This pendant features a silver Star of David pendant, inlaid with Created White Green Fire synthetic Opal.

Size : 1 inch | 2.5 cm
Review this product
Please log into your account to Add Your Comment.