White Gold Filled Shema Yisrael Cufflinks
Shema Yisrael Cufflinks, White Gold Filled
Item # : SA065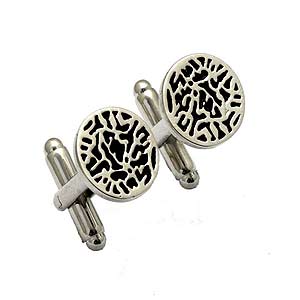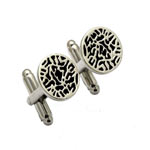 Stock Review
White Gold Filled Shema Yisrael Cufflinks
By Israeli jewelry designer Marina
These stunning cufflinks are distinctive in design and will become an instant favorite in your wardrobe. In the circular structure are artistically drawn Hebrew lettering for the centerpiece of all Hebrew prayer, the Shema Yisrael. Transliterated the Shema reads, "Shema Yisrael, HaShem Elokeinu, HaShem Echad" and translated this is, "Hear, O Israel, The Lord is our God, The Lord is One." (Deuteronomy 6:4).
These inspiring Shema Yisrael Hebrew cufflinks are white gold filled.
Review this product
Please log into your account to Add Your Comment.