Gold Filled Grafted In Cufflinks
Grafted In Cufflinks, Gold Filled with Blue Enamel
Item # : SA064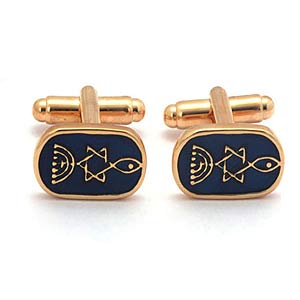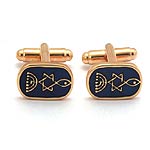 Stock Review
:Gold Type:Cufflinks - Out Of Stock
Gold Filled Grafted In Cufflinks with Blue Enamel
By Israeli jewelry designer Marina
This set of Messianic Cufflinks showcases your love for your faith which links the Old Testaments and New Testaments, the traditions of Judaism and Christianity. The design on the Grafted In cufflinks merges three traditionally inspirational symbols: the Menorah, the Star of David and the Fish of Jesus. This symbol is also called the Messianic Seal of Jerusalem.
This set of rectangular Grafted In Cufflinks are gold filed with a beautiful blue enamel background.
And for her check out matching Messianic pendant PN418
Size - 3/4 inch / 2 cm
Review this product
Please log into your account to Add Your Comment.