Mustard Seed Pendant
Mustard Seed Pendant. Silver or Gold Colored Top. Height 1/4 inch
Item # : PN116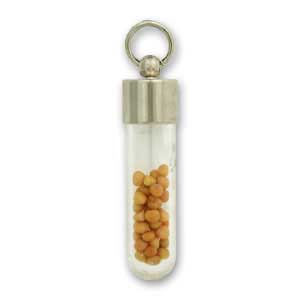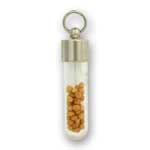 Stock Review
Size:One Size Top Color:Gold - Out Of Stock
Mustard Seed Pendant
The Mustard Seed Pendant is an expression of faith and understanding of how spirituality grows. This is simple, but lovely way to display this sentiment as it our other
Biblical Messianic Jewelry
.
"It is like a mustard seed, which a man took and planted in his garden. It grew and became a tree, and the birds of the air perched in its branches."
Luke 13:19
"If ye have faith as a grain of mustard seed . . . Nothing can be impossible to you." Matthew 17:20


Height: 1/4 inch



Review this product
Please log into your account to Add Your Comment.