Roll-On Myrrh Anointing Oil.
Myrrh Anointing Oil by Ein Gedi in 10 ml/ 0.34 fl. oz in Roll-On
Item # : AO047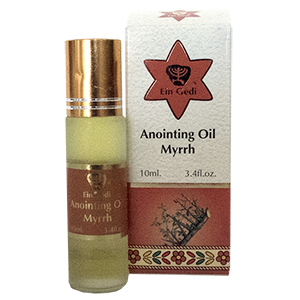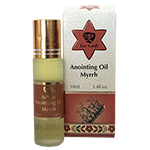 Stock Review
Scent:Myrrh Size:.33 oz - In Stock
Roll-On Myrrh Anointing Oil. Myrrh, an exotic biblical spice, was used in purification and beautification rites, in the formula for the Holy Anointing Oil, and in burial spices. Bitter to the taste but sweet to the smell, myrrh in the spiritual sense speaks of dying to self to become a "sweet smelling savor" to the Lord. Myrrh anointing oil symbolizes Christ's human nature, the suffering Savior and His crucifixion. Using the oil of myrrh references Jesus' sacrifice and grace for all His Believers. 10 ml / 0.34 fl.oz Roll-On
Review this product
Please log into your account to Add Your Comment.