Purification Hyssop Anointing Oil
Hyssop Anointing Oil, for Purification - 30 ml.|1 fl.oz.
Item # : AO004HY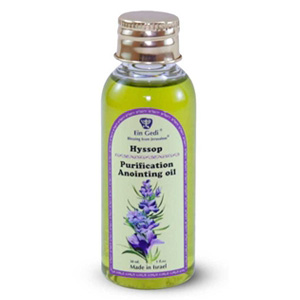 Stock Review
Prosperity Hyssop Anointing Oil
Hyssop with its fresh woody, slightly sweet spiced scent, it mentioned numerous times throughout the Bible.

In Leviticus, God commanded His people to use hyssop in the ceremonial cleansing of people and houses. Additionally, Hyssop also appears at Jesus' crucifixion, when the Roman soldiers offered Jesus a drink of wine vinegar on a sponge at the end of a stalk of hyssop.

30 ml | 1 fl oz
Review this product
Please log into your account to Add Your Comment.