Anointing Oil in a Cross Bottle
Anointing Oil in a Cross Bottle, Frankincense, Myrrh and Spikenard
Item # : AO020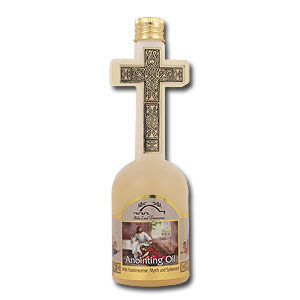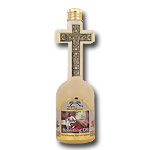 Stock Review
Scent:Myrrh & Frankincense Size: - In Stock
Frankincense, Myrrh and Spikenard Anointing Oil in a Cross Bottle
This decorative cross-shaped bottle contains anointing oil made with olive oil, myrrh, frankincense and spikenard from the Holy Land. Galilee olive oil has been used for anointing since Biblica times and perscribed in James 5:14, "Is anyone among you sick? Let him call for the elders of the church, and let them pray over him, anointing him with oil in the name of the Lord."
Size: 4 fl oz | 120 ml
Review this product
Please log into your account to Add Your Comment.