Sterling Silver Star of David Stud Earrings
Star of David Earrings in sterling silver. Studs. Small and classy. Dimensions: 1/2 x 1/2 inch | 1.2 x 1.2 cm
Item # : ER021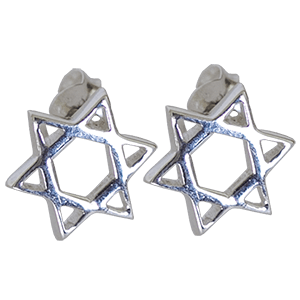 Stock Review
Earring Style:Studs Size:Small - In Stock
Sterling Silver Star of David Stud Earrings

Dimensions: 1/2 x 1/2 inch | 1.2 x 1.2 cm

This simple yet beautiful sterling silver stud style will definitely add a special, spiritual touch. The Star of David ( Magen David ) is perfect at is, no other adornments necessary.
Review this product
Please log into your account to Add Your Comment.