14kt Gold Chai Stud Earrings
Chai gold earrings. The word "Chai" means Life in Hebrew.
Item # : ER010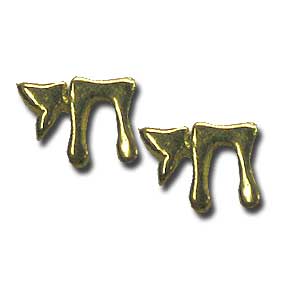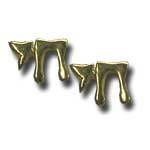 Stock Review
Earring Style:Studs - Out Of Stock
14kt Gold Chai Earrings


14K gold
stud earrings featuring the "Chai" - Jewish symbol for life.


Height: 1/4 inch / 0.75 cm

The word "Chai" is composed of the two Hebrew letters, "chet" and "yud". Translated it means "Life" as in "L'chaim"(Cheers). It is considered a protective blessing for long and prosperous life.

To learn more about Chai symbolism visit the Jesus Boat glossary.

Review this product
Please log into your account to Add Your Comment.