Star of David Hanging Bracelet Charm, Sterling Silver. 25% OFF*
Marina Jewelry Bracelet Charm, Star of David Hanging Charm, Sterling Silver. Fits Pandora Bracelets! *Regular Price $28.20
Item # : BR100M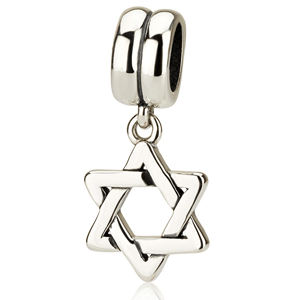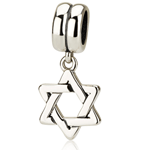 Stock Review
Materials: - Out Of Stock
Marina Jewelry Sterling Silver Star of David Hanging Bracelet Charm
A lovely Judaic bracelet charm in the shape of an intertwined Star of David. Delicately crafted from the studio of Marina Jewelry in Sterling Silver. The Star of David has come to be known as one of the premier symbols of Judaism and is associated with the State of Israel as it is featured on the national flag.

Can be worn alone on the bracelet or with any combination of other Marina Bracelet Charms -- or even on a necklace chain.
Review this product
Please log into your account to Add Your Comment.