Red Enamel Pomegranate Hanging Bracelet Charm
Marina Jewelry Bracelet Charm, Pomegranate Hanging Charm, Sterling Silver with Red Enamel. Fits Pandora Bracelets!
Item # : BR100P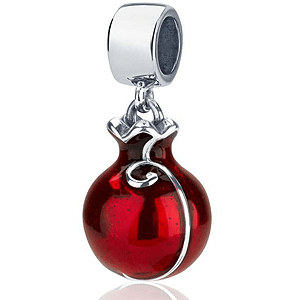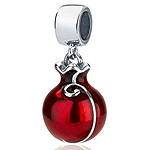 Stock Review
Materials: - Out Of Stock
Length:7.5 inches Materials: - Out Of Stock
Marina Jewelry Sterling Silver Pomegranate Hanging Bracelet Charm with Red Enamel
Ths pretty little bracelet charm is in the shape of a pomegranate. It is beautifully styled with bright red enamel which is perfectly finished. The pomegrante has long been assiciated with Israel. It is one of the Seven Species of Israel and its image decorated the robes of the high priest.

Can be worn alone on the bracelet or with any combination of other Marina Bracelet Charms -- or even on a necklace chain.


Review this product
Please log into your account to Add Your Comment.