Messainic Set of Marina Charms
Three sterling silver Marina Charms. Messianic designs. Works with all major brands of charm bracelets. Set discounted from individual charms.
Item # : BR100SET1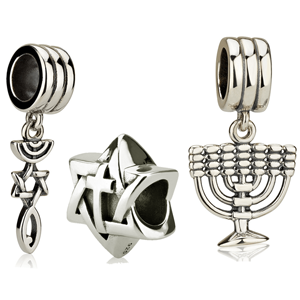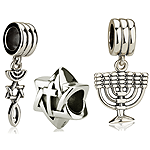 Stock Review
- Out Of Stock
Length:7.5 inches - Out Of Stock
Messianic Set of Sterling Silver Marina Charms

Set includes the following the major symbols of the Messianic faith.

These lovely charms include:
Grafted In Hanging Charm
Messianic Star Bead Charm
Temple Menorah Hanging Charm

All charms are made of sterling silver and work with all major brands of modern charm bracelets.

Charms are designed by internationally renowned Israeli jewelry designer Marina.
Review this product
Please log into your account to Add Your Comment.