Menorah Hanging Bracelet Charm, Sterling Silver. 25% OFF*
Marina Jewelry Bracelet Charm, Menorha Hanging Charm, Sterling Silver. Fits Pandora Bracelets! *Regular Price $28.50
Item # : BR100J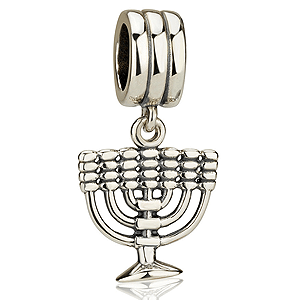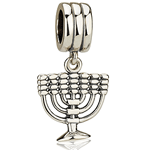 Stock Review
Materials: - Out Of Stock
Marina Jewelry Sterling Silver Menorah Hanging Bracelet Charm
This 925 Sterling Silver bracelet charm hangs gracefully in the shape of a menorah. The menorah was the original symbol of Judaism and the nation of Israel. It represents Israel's mission to be "a light unto the nations (Isaiah 42:6). The seven branches represnt each day of the week with the central represnting Shabbat or the Sabbath.

Can be worn alone on the bracelet or with any combination of other Marina Bracelet Charms -- or even on a necklace chain.
Review this product
Please log into your account to Add Your Comment.