Grafted In Bead Bracelet Charm, Sterling Silver
Marina Jewelry Bracelet Charm, Grafted In Bead Charm. Sterling Silver. Fits Pandora Bracelets!
Item # : BR100A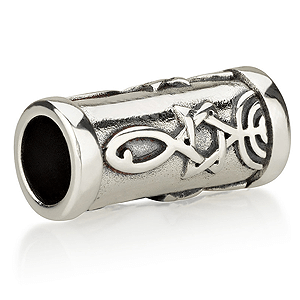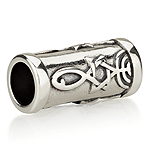 Marina Jewelry Sterling Silver Grafted In Bead Bracelet Charm
A Messianic bracelet charm with the Grafted In symbol embossed on a cylindrical shaped bead. Designed by Marina Jewelry in fine crafted 925 Sterling Silver. Can be worn alone on the bracelet or with any combination of other Marina Bracelet Charms -- or even on a necklace chain.

The Grafted In symbol is inspired by the verse Romans 11:19, "You will say then, "Branches were broken off so that I could be grafted in.""
Review this product
Please log into your account to Add Your Comment.