Grafted In Hanging Bracelet Charm, Sterling Silver
Marina Jewelry Bracelet Charm,Grafted In Hanging Charm. Sterling Silver. Fits Pandora Bracelets!
Item # : BR100B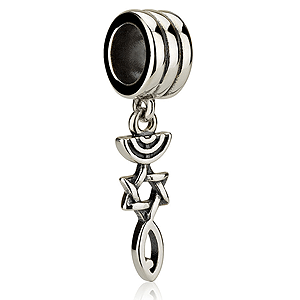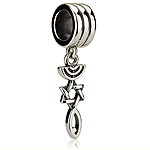 Marina Jewelry Sterling Silver Grafted In Hanging Bracelet Charm
A classic bracelet charm featuring the Grafted In Symbol also known as the Messianic Seal. A delicate charm hangs off a round bead to hang off the bracelet. This charm is designed by the famous Marina Jewelry and crafted in 925 Sterling Silver. Can be worn alone on the bracelet or with any combination of other Marina Bracelet Charms -- or even on a necklace chain.

The Grafted In Symbol is created with a menorh which blends into a Star of David whose bottom point creates a fish. It represents the blending of the faiths.
Review this product
Please log into your account to Add Your Comment.