Chai Bead Bracelet Charm, Sterling Silver. 25% OFF*
Marina Jewelry Bracelet Charm, Chai Bead Charm. Sterling Silver. Fits Pandora Bracelets! *Regular Price $28.50
Item # : BR100Y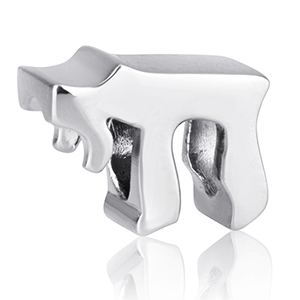 Stock Review
Marina Jewelry Sterling Silver Chai Bead Bracelet Charm

Chai means "life" in Hebrew and is a well known Jewish symbol. Wearing a Chai pendant is a way of connecting to the immortality of the life of the Jewish nation. By wearing a Chai necklace, the wearer announces his or her connection to the entire Jewish nation across all time.

This lovely bead bracelet charm is made from sterling silver. It was created by Marina Jewelry in Haifa. The finishes and high quality and will look great on any major brand of charm bracelet.
Review this product
Please log into your account to Add Your Comment.