King David's Crown Keychain
Pewter-colored keychain in the shape of a crown. The bottom of the crown says 'King David' and it is decorated with a Priestly Breastplate. A must have for those who collect keychains!
Item # : KY332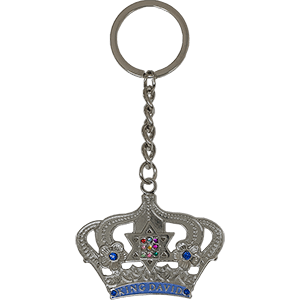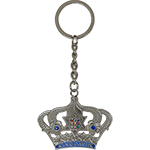 Stock Review
King David's Crown Keychain

This amazing keychain is perfect for those who love to collect unusual keychains! Shaped like a crown, the detail on this key chain is excellent. The crown is decorated with the Hoshen stones aka the Priestly Breastplate. At the bottom of the crown is the name "King David'. This keychain is made in a pewter-color.
Review this product
Please log into your account to Add Your Comment.