Turquoise Galilee Silk Scarf
Galilee Silk Scarf. Turquoise. Hand Dyed.
Item # : GSS461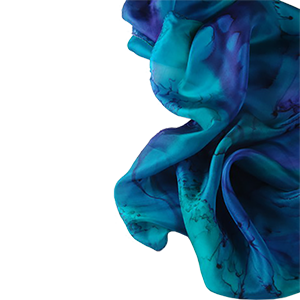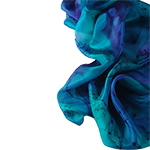 Stock Review
Size:Small - Out Of Stock
Size:Medium - Out Of Stock
Size:Large - Out Of Stock
Turquoise Galilee Silk Scarf

Hand dyed Galilee Silk scarf.

Available in 2 sizes:

Small - 50 x 8 inches / 127 x 20.5 cm
Medium - 58 x 16 inches / 147.5 x 40.5 cm



​Galilee silk is hand-painted, the color patterns and tones will vary slightly with each scarf making each one unique.


Galilee Silks is a leading specialty silk designer that specializes in hand painted raw white silk and produces a distinctive range of unique Judaica textile products, silk fashion items and silk accessories. It has grown from a small workshop into a thriving company whose products are marketed globally.

In the studio, raw white silk of the highest quality is dyed by hand, using special techniques to produce an exclusive material with patterns of subtle and distinctive individuality. The artists draw their inspiration from the landscapes of Israel, especially of the Galilee, to create a wide range of luminously brilliant colors.

The process of steam fixing, together with superior quality dyes, ensures the lasting softness and luster of all the products.
Review this product
Please log into your account to Add Your Comment.