Izrael Galilee Stir Fry Seasoning with Mustard Seed
Galilee Stir Fry Aromatic Seasoning featuring Mustard Seeds, 140 g | 4.9 oz
Item # : FD062M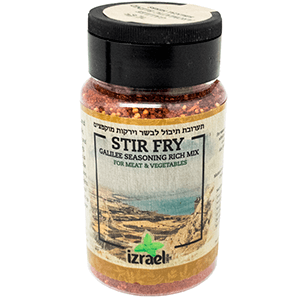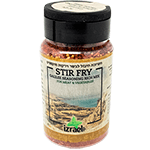 Stock Review
Ingredient:Spices - In Stock
Galilee Stir Fry Aromatic Seasoning


featuring Mustand Seeds
Adding mustard seeds to your spice rack will be a decision you will not regret, Not only can mustard seed give your food a spicy, rustic taste, but a mouth-watering fragrance as well.
Enjoy the many health benefits of including Mustard Seed in your diet. It is a very good source of omega-3 fatty acids, magnesium and vitamin B1 all of which are essential to the body to preform vital processes.
Mustard seed also had beautiful Biblical significance as found in the Parable o the Mustard Seed found in Matthew 13:31-32 -- so you can feed your body and soul.

Ingredients: mustard seed, sweet paprika, salt, oregano, basil, thyme

The Izrael Zaatar Company is located in the Galilee of Israel. They employ over 50 special needs individuals to package their products.
Review this product
Please log into your account to Add Your Comment.