Kineret Farms Date Honey
Date Honey. Silan Selected Date Syrup. 12.5 oz / 350 grams
Item # : FD059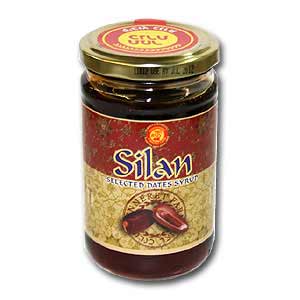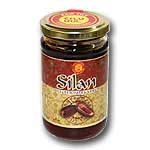 Stock Review
Ingredient:Dates Size:11.29 oz. - Out Of Stock
Date Honey

Delicious date honey or silan made in Israel is a sweet condiment can be used as syrup on ice cream and pancakes or as a glaze for poultry.
Dates are one of the Seven Species mentioned in the Bible and part of some of the Jewish Holiday meals.
The date palm grows exceedingly tall and straight with the fruit blossoming under huge leaves, hanging in long clusters. Today some breeds of date palms are able to produce between two hundred fifty kilos of dates per tree per year!!
When Jesus rode into Jerusalem, the people greeted him waving date palm leaves.
Biblical reference: John 12:13
Ingredients: Dates (48%), Sugar, Glucose, Water, Lemon salt

Kosher, Parve

12.5 oz / 350 grams
* Package label may vary
Review this product
Please log into your account to Add Your Comment.