Sea of Spa Foot Cream
Foot Cream. A popular and effective Dead Sea Skin Product for dry feet.
Item # : CS4006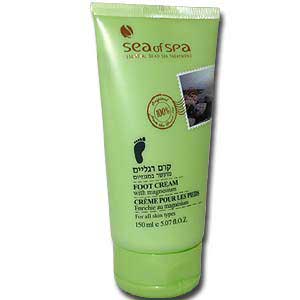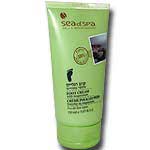 Stock Review
Formula:All Skin Types - In Stock
Sea of Spa Foot cream


This Dead Sea skin product contains an effective formula designed to keep your feet soft and smooth, a real treat for even the driest, roughest skin. Leaves feet refreshed and relaxed.

Suitable for all skin types

150 ml e 5.07 fl.oz

Application: Massage onto clean feet as often as required until completely absorbed.


Sea of Spa develops and manufactures a range of high quality Dead Sea cosmetic products. These products contain extracted Dead Sea minerals combined with vitamins, oils and natural plant extracts that are essential for the health and renewal of skin cells.
Review this product
Please log into your account to Add Your Comment.