Ein Gedi Mud Mask.
Ein Gedi Mud Mask. Suitable for all skin types.100 ml e 3.4 fl.oz
Item # : CS3012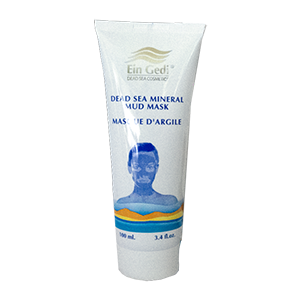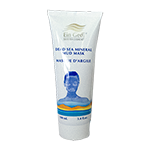 Stock Review
Formula:All Skin Types - Out Of Stock
Ein Gedi Mud Mask. DEAD SEA MUD HAS BEEN RENOWNED FOR CENTURIES AS A NATURAL BEAUTY REMEDY! Here's how it works: Apply this luxurious mud mask ,as it gently dries on your face, it draws out excess oils, impurities & grime from your skin. At the same time your skin is infused with ancient Dead Sea minerals and vitamin E This mask leaves your face clean, fresh and blemish free. Application: Apply to cleansed face and neck. Avoid eye and lip areas. Leave on for 10-15 minutes (first time users 5-10 minutes). Rinse thoroughly with water and moisturize.
For oily skin – use twice a week.
For normal to dry skin – use once a week.
Dry Skin - Apply a moisturizer prior to using the mask and use once in two weeks.
Review this product
Please log into your account to Add Your Comment.