Ein Gedi Mineral Mud Pack.
Ein Gedi Dead Sea Mineral Black Mud. Dead Sea Spa Treatment for All Skin Types. 500 gr / 17.6 oz
Item # : CS3017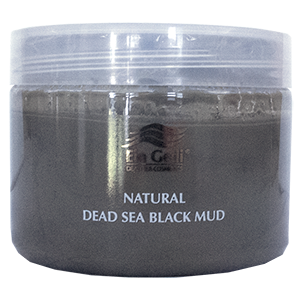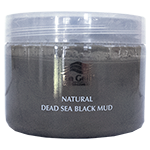 Stock Review
Formula:All Skin Types - Out Of Stock
Ein Gedi Dead Sea Mineral Black Mud

The minerals contained within Dead Sea mud have many beneficial effects on the skin and the body. Among other things, they help maintain moisture levels, increase blood flow to the capillaries and act as anti–oxidants.

Covering the body in Dead Sea mud forms a seal layer over the skin that helps infuse it with the minerals, cleansing and efficient purification restoring its natural balance. When the evaporation of moisture is decreased by sealing the skin with a layer of Dead Sea mud, its internal moisture levels increase, giving the skin a kind of 'energy boost' resulting in a radiant appearance, with a healthy rosy tone and a soft and supple feel.

Use as a Body Wrap: Professional therapists in luxury spas all over the world use the classic treatment of wrapping the body in warm, mineral rich mud from the Dead Sea. This results in visible toning, relieving muscle pain, moisturizing and restoring a healthy rosy glow to the skin and improving its elasticity. With increasing technological sophistication, the same professional treatment can now also be experienced while bathing at your comfort at home .

Application : As this mineral-rich Dead Sea mud is a naturally healthy product, it is recommended for as often as weekly body-care regimes.

Professional methods can be followed at home by applying a layer of mud to the whole body. Let the mud dry then relax for half-an-hour.

The Dead Sea mud is then thoroughly washed off with warm water. The treatment is completed by massaging with Body Butter, idealy one with from Ein Gedi which contains Dead Sea minerals.

For daily care and added benefit to the skin, we recommend regular use of a Mineral-Rich Bar Soap .

To nourish the scalp and ensure healthy hair, Ein Gedi Mineral-Rich Mud Shampoo is recommended, with its blend of beneficial mineral concentrates and moisturizing ingredients, which combine to protect and fortify the hair.
Review this product
Please log into your account to Add Your Comment.