Edom Retinol Time Control Restoring Face Serum
Anti Aging • Firming • Restoring. Based on encapsulated retinol (Cellucap R™), this premium serum is an effective concentrated age-defying face serum you will simple love. Size: 1 fl oz | 30 ml
Item # : CS2602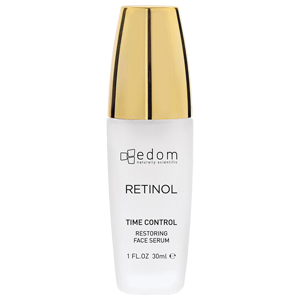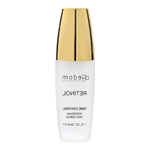 Stock Review
Formula:Normal - In Stock
Edom Retinol Time Control Restoring Face Serum

Anti Aging • Firming • Restoring
Based on encapsulated retinol (Cellucap R™), this premium serum is an effective concentrated age-defying face serum.
Enriched with Dead Sea Minerals, Vitamin E and Hyaluronic Acid, this expertly formulated serum helps to reduce wrinkles and revitalize the skin, keeping it moisturized, radiant and with a youthfully revived texture.

Recomended to be used in conjunction with Retinol Time Control Restoring Day Cream and Retinol Time Control Restoring Night Cream

Size: 1 fl oz | 30 ml
Review this product
Please log into your account to Add Your Comment.