Messianic Seal Pendant.
Synthetic Opal and Sterling Silver Pendant featuring the Messianic Seal
Item # : PN209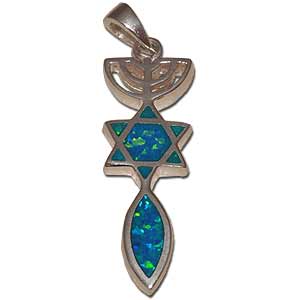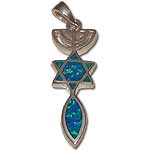 Messianic Seal Pendant
Sterling silver and synthetic opal pendant in strong hues of blue and green.

Featuring the Messainic Seal symbol in three different sizes:

Small - 1 inch / 2.5 cm
Medium - 1.2 inches / 3 cm
Large - 1.6 inches / 4 cm


Review this product
Please log into your account to Add Your Comment.