Sterling Silver Plain Charm Spacer. 30% OFF*
The perfect addition to your charm bracelet. Shiny sterling silver spacer is just a simple ring to not detract from your other charms. Fits all modern charm bracelet brands.*Regular Price $21.50
Item # : BR101A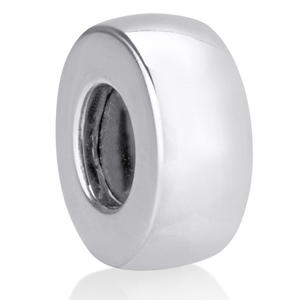 Stock Review
Materials:Sterling Silver - In Stock
Sterling Silver Plain Charm Spacer

Shiny sterling silver spacer is just a simple ring to not detract from your other charms. Fits all modern charm bracelet brands.

The purpose of a spacer is to space out the charms along the length of the bracelet. There is no right or wrong way to use the spacers. Some like to put them as every-other to the charms, other group the charms alike and place a spacer between them.

Review this product
Please log into your account to Add Your Comment.