Salvation Anointing Oil in Mizrahi Bottle
An anointing oil use to honor the essence of the lessons of salvation in 1 John in a beautiful bottle inspired by the Middle East. Size: .4 fl oz | 12 ml
Item # : AO008SA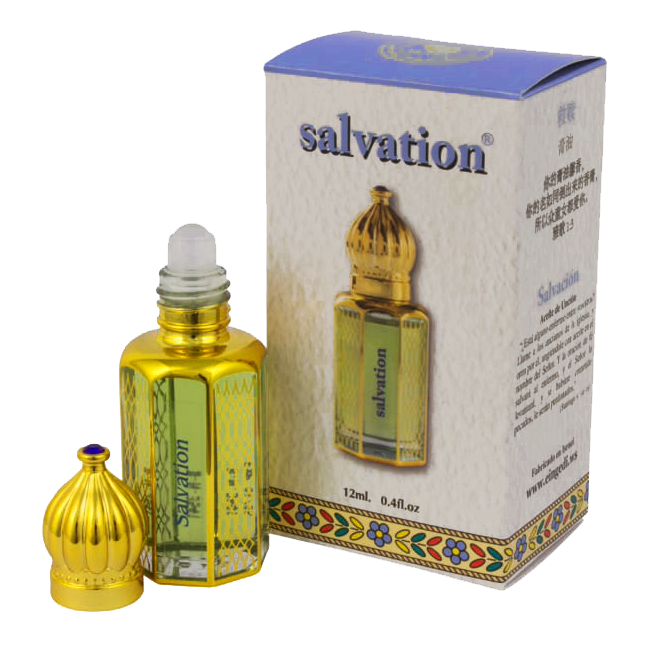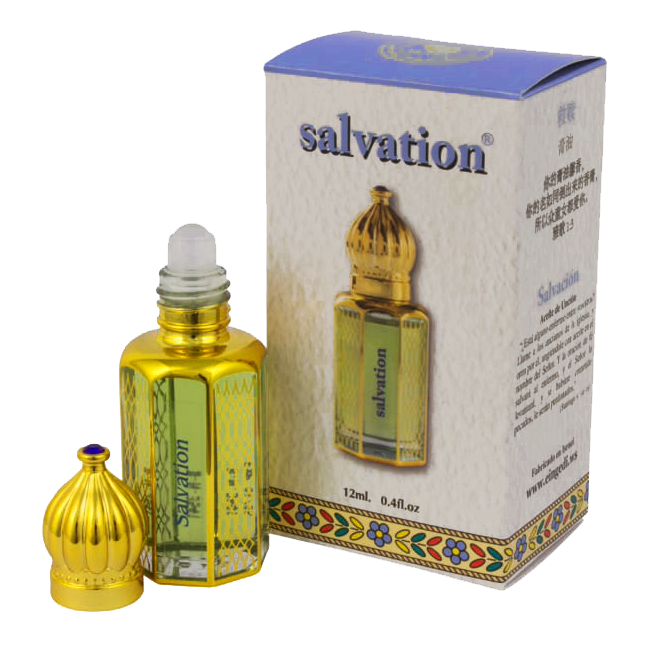 Stock Review
Salvation Anointing Oil in Mizrahi Bottle
with sponge top applicator

The purpose of using anointing oil is to set apart a person, place, or thing for divine use. It is meant to empower people to accomplish God's work, for protection, or to describe the Messiah's deliverance. Through salvation a person is delivered from the power of sin by God working through them. Anointing can be a powerful aspect to one's salvation. It was best said in 1 John 2:27, "But the anointing that you received from him abides in you, and you have no need that anyone should teach you. But as his anointing teaches you about everything, and is true, and is no lie—just as it has taught you, abide in him."

This anointing oil comes in a beatiful bottle inspired by the Judaic traditions of the Middle East. Mizrahi means "East" in Hebrew and represnts the Jewish communities who remained in Israel or who existed throughout and around the Middle East and North Africa. The bottle a lovely octagon shape with a gold domed top. The bottle will look beautilful on your shelf.
Size: .4 fl oz | 12 ml
Review this product
Please log into your account to Add Your Comment.