Myrrh Anointing Oil
Made on a base of natural Galilee olive oil and scented with the aromatic tree resin Myrrh, from which ancient incense and perfumes were made. Size: 8 ml. – 0.27 fl.oz.
Item # : AO011M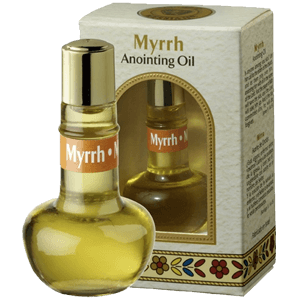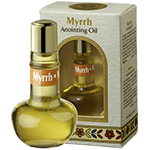 Stock Review
Myrrh Anointing Oil

Myrrh was considered one of the most precious and expensive substances in the ancient world. It was used in perfumes and incense for royalty and priests.
Queen Esther was bathed in Oil of Myrrh for six months and with other aloes and perfumes for another six months before her presentation to the king. Bitter to the taste but sweet to the smell, myrrh in the spiritual sense speaks of dying to self to become a "sweet smelling savor" to the Lord.
Myrrh oil has a smoky, sweet or sometimes bitter smell.

Size: 8 ml. – 0.27 fl.oz.
Review this product
Please log into your account to Add Your Comment.