The New Testament Hebrew-English
The New Testament in a compact edition. English is New American Standard Bible with a Modern Hebrew translation. Size: 6 1/4 x 9 x 5/8 inches | 15.8 x 22.7 x 1.6 cm
Item # : BB012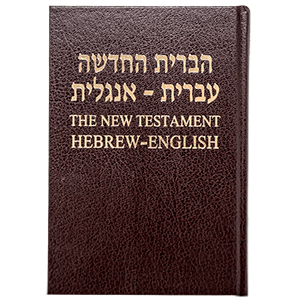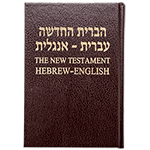 Stock Review
Language:English - In Stock
The New Testament

Hebrew and English, side by side
This new edition consists of the New Testament only.

English is the New American Standard Bible (NASB).

Modern Hebrew translation for the New Testament.

The Hebrew is side by side to the English from Matthew to Revelation.

Color maps of the ancient Holy Land, Jerusalem and the Mediterranean area.
Hard Cover

Size: 6 1/4 x 9 x 5/8 inches | 15.8 x 22.7 x 1.6 cm
Review this product
Please log into your account to Add Your Comment.