Gemsbok Oryx Shofar, 3 sizes
Beautiful straight dark brown to black shofar from the Gembok, also known as the Southern African Oryx. The shofars are polished, but with the many natural ridges in tact. Available in 3 sizes, see description for lengths.
Item # : SF028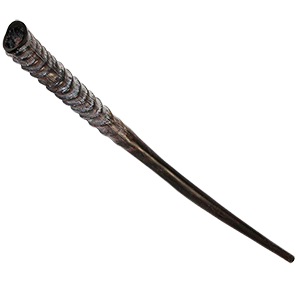 Stock Review
Length Range:23-27 in / 60-69 cm - In Stock
Length Range:28-31 in / 70-79 cm - In Stock
Length Range:32-35 in / 80-90 cm - In Stock
Gemsbok Oryx Shofar

Length ranges for sizes:
Small: 23-27 inches | 60-69 cm
Medium: 28-21 inches | 70-79 cm
Large: 32-35 inches | 80-90 cm

Note: Shofars are measured in centimeters, the inch measure is approximate and listed for the convenience of customers not familiar with metric measurements.

The gemsbok shofar is made from the horn of the antelope called the Southern African Oryx or the Gemsbok. The shofars are beautiful horns long, straight horns in colors ranging from dark brown to black. They have a polished finish, but with the gorgeous natural ridges in tact towards the end of the shofar. The Oryx make for novel and striking shofarot. They are known to be relatively easy to play, but will take practice.
Review this product
Please log into your account to Add Your Comment.