Jerusalem Burgundy Short Shofar Bag
Shofar Bag for smaller Yemenite Shofars and Rams horns crafted to protect your sacred instrument. Made in Burgundy Velvet with Gold printed design honoring Jerusalem. Length: 55cm | 22 inches
Item # : JA0291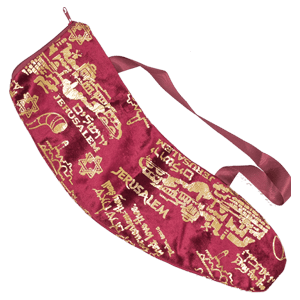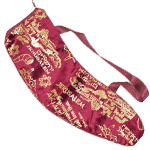 Jerusalem Velvet Shofar Bag. Burgundy with Gold Foil.

Your shofar is one of your most precious belongings, it should be carried with care. Use this decorative velvet Yemenite Shofar bag to do so. Made of burgundy velvet and printed in gold foil with a design honoring Jerusalem. Zippers shut along the length of the bag for easy stowing and removal. Handle runs the length of the bag making carrying more natural.
Length
: 55cm | 22 inches
Review this product
Please log into your account to Add Your Comment.