IDF Camouflage Drawstring Backpack
Cool camouflage pattern with IDF emblem backpack in the popular drawstring design: 2 straps each side that closed form the straps of the bag. Lightweight bag that has endless uses. Size: 13 3/4 x 15 3/4 inches | 35 x 40 cm
Item # : BG052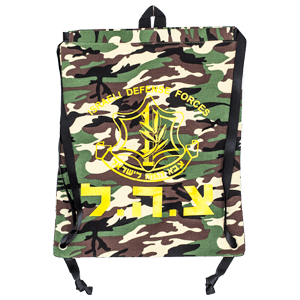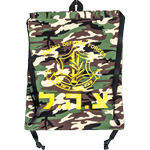 Stock Review
Color:Camouflage - In Stock
IDF Camouflage Drawstring Backpack

Cool camouflage pattern with IDF emblem backpack in the popular drawstring design: 2 straps each side that closed form the straps of the bag. The drawstring design allows you store things quickly and take them in and out easily. The bag is lightweight which reduce your shoulder burden. This bag has a wide application of uses such as for the gym or pool, kids toys, small electronics, travel, or to just carry your essential around town.
Size: 13 3/4 x 15 3/4 inches | 35 x 40 cm
Review this product
Please log into your account to Add Your Comment.