Note Cards by Israeli artist Yair Emanuel featuring Pomegranates.
Packet of 10 notelettes with envelopes with the art of Yair Emanuel. Available in 2 dimensions.
Item # : ST004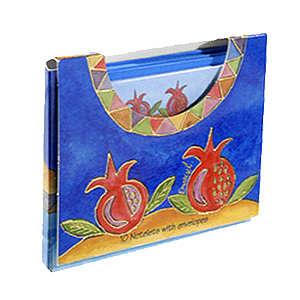 Stock Review
Sizes:Small - Out Of Stock
Sizes:Large - Out Of Stock
Review this product
Please log into your account to Add Your Comment.